My dad lives in Cottonwood, AZ, which is a little town in the Verde Valley about an hour south of Flagstaff, the town where I grew up. Rusty and I made the eight hour drive out there the day after Christmas for a visit. I hadn't been in a few years and it's always strange to find myself in a place so incredibly different from Long Beach and to still feel so connected to it.
Here are some photos from the adventure. Click for full size:
Sedona red rocks and me in my feather earrings.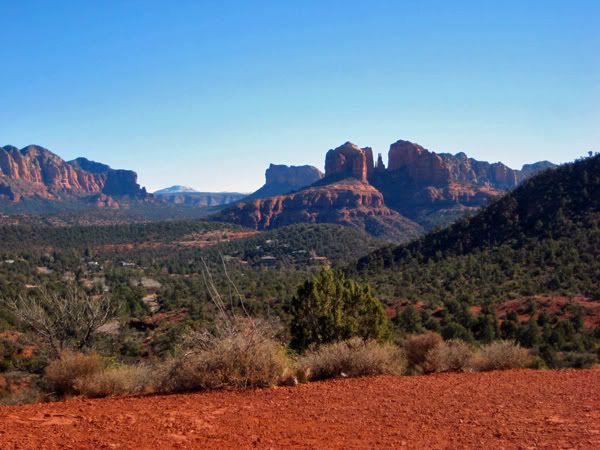 Sedona red rocks.
Montezuma Castle
(ancient Sinagua Indian ruins in Camp Verde, AZ).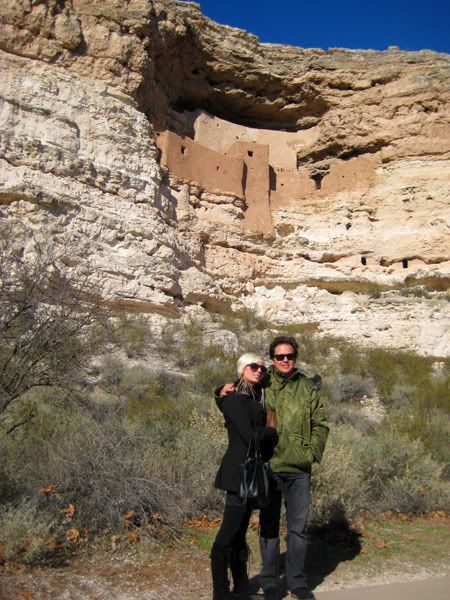 Me and my handsome boyfriend.
At
Tuzigoot
, another Sinagua Indian ruin.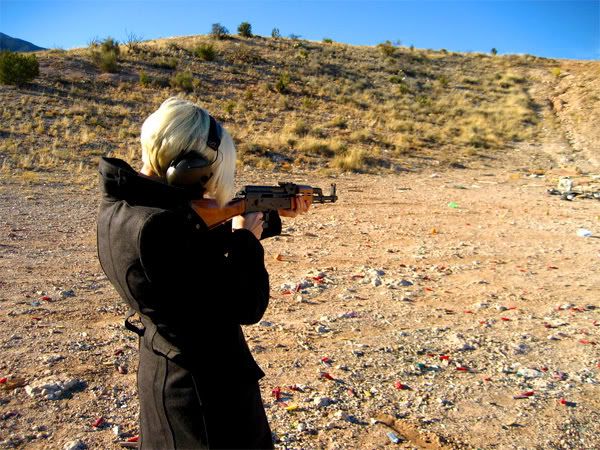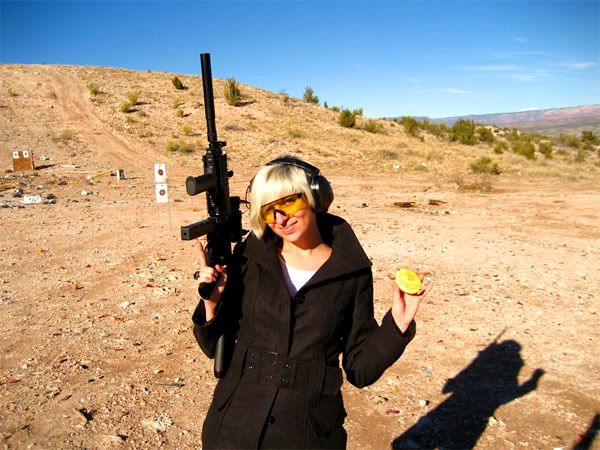 We brought Rusty's gun collection and did some shooting out on Mingus Road.
I always like visiting Northern Arizona, but I'm always glad to be back. I guess it kind of freaks me out to think about how different my life would be if I had stayed in AZ at 12 instead of moving to Southern California with my mom.